Argo News
A Year in Review
This has been a BIG year for Argo, not only in terms of the number of new boaters joining Argo, but also how much the Argo app has improved! Here's a look back at some of our biggest news from 2022.
Argo App Growth
Since our initial launch 3 years ago in September 2019, Argo has experienced tremendous growth in popularity! From November 2021 to November 2022, the number of users doubled to 100,000! And, our boaters went on 108,146 voyages using the Argo app!
If you've been with us from the start, thank you for continuing with us on this journey. And if you are new to Argo, WELCOME ABOARD!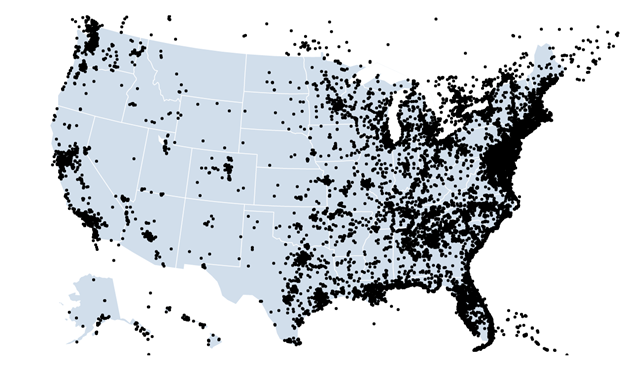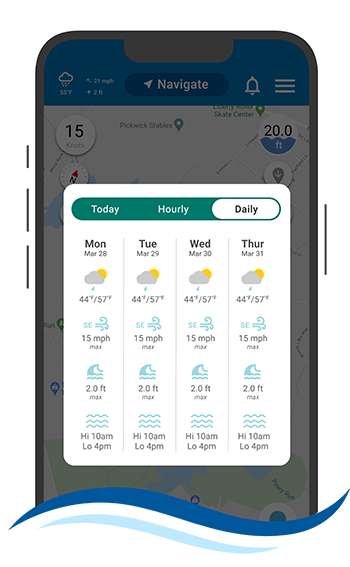 Premium Version
p>Our biggest release this year was the introduction of the Premium version, giving boaters the option to upgrade for advanced features for just $19.99 per year. This included downloadable Offline Charts in case connectivity is lost while on the water, and an extended 7-day Marine Weather forecast with daily and hourly conditions for weather, wind, wave height and tides.
New Navigation Features
Throughout 2022 we continued to release frequent updates with enhanced navigation features, many of which are based on your feedback, so thank you! These new features include:
New Argo look with Navigate button, making it easier than ever to navigate
Ability to Record Tracks
Integrated Snag-a-Slip for direct slip booking to over 500 partner marinas
Added Search categories for City/Town, Club/Association and Artificial Reef
Added over 30,000 Anchorages and Artificial Reefs to the map
Added depth data for thousands of lakes
Current Weather added to top bar of the main screen
New Satellite View with Depth Numbers Only (No Shading)
Added a Zoom Control button
Ability to delete your account
Link to Boat Products & Services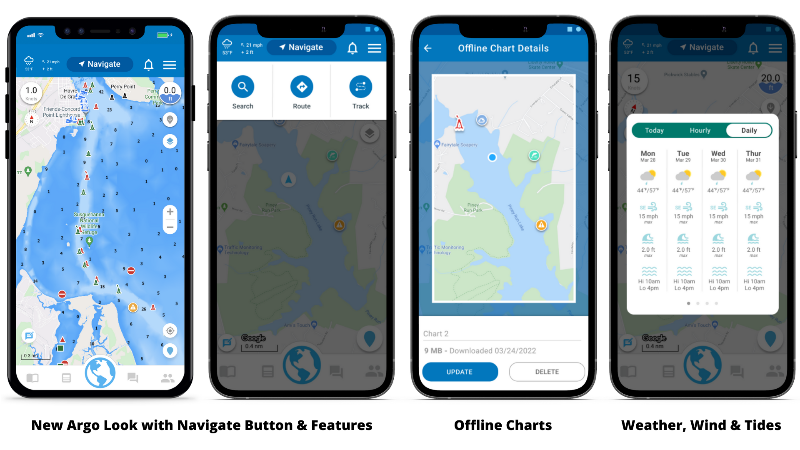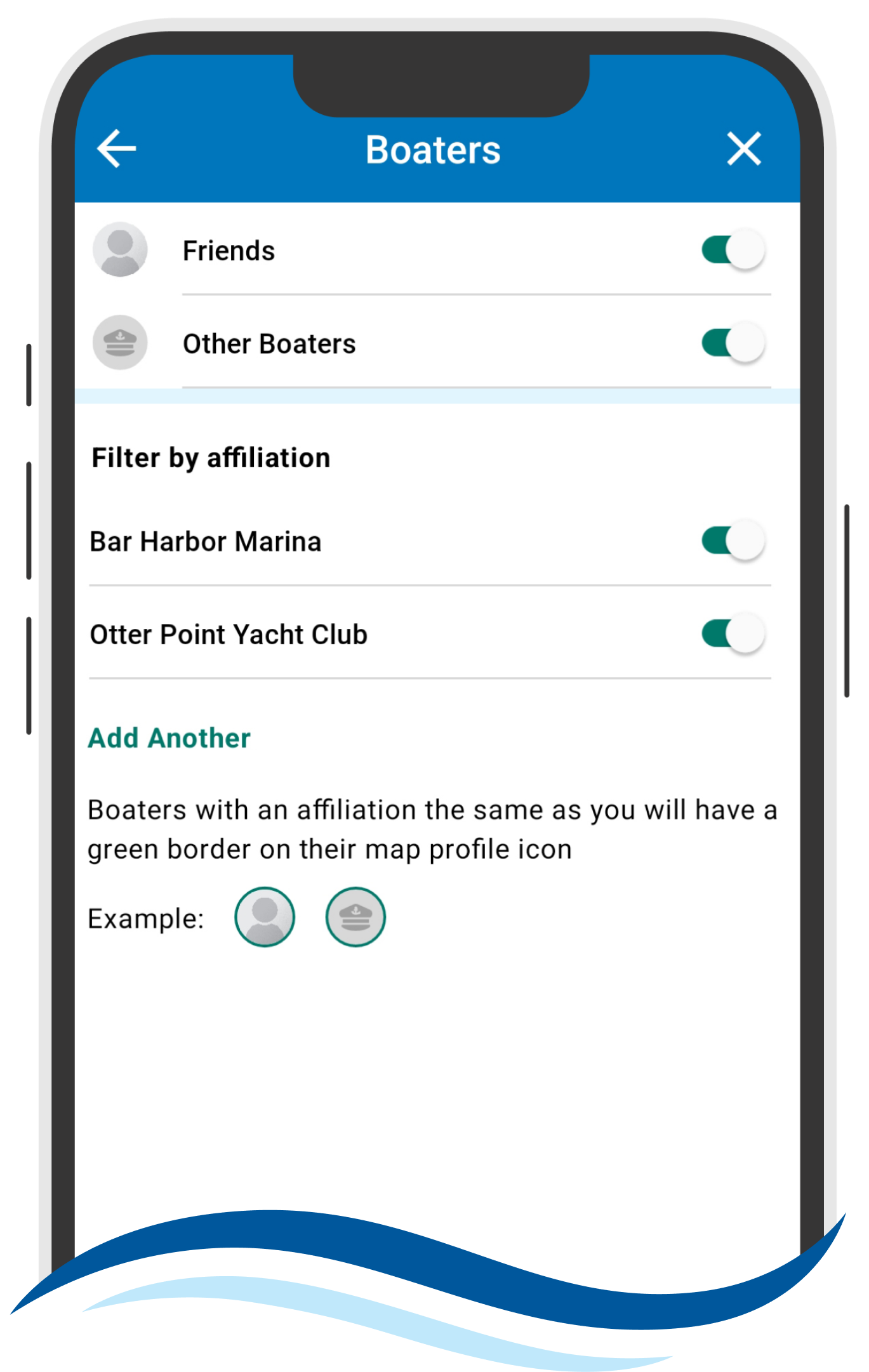 New Social Boating Features
Argo users are Boating Better Together with new social boating enhancements! These new features include:
New Affiliation Filter to see boaters on map with same Marina or Club
Green border added to boater icons with same Affiliation as you
Improved Create a Post
New Post View with direct link from notifications
Ability to edit your post comments
Ability to see who liked your post
Added more info to Notifications, Messages and Ahoys
Improved Push Notifications and Notification badges
And you can expect even more exciting new features from Argo in 2023!
From the entire Argo crew, we wish you a Happy, Healthy New Year!