Quick Start Guide to Using Argo
Ready to get started boating with Argo? We've designed Argo to be one of the easiest apps to use for navigation & social boating, and we want you to get the most out of our app features.
Here's a Quick Start Guide to help you get underway with your first voyages!
1. Set-up Your Profile
Completing your boat profile is important for safe and accurate autorouting and to see trip details.
Tap the Menu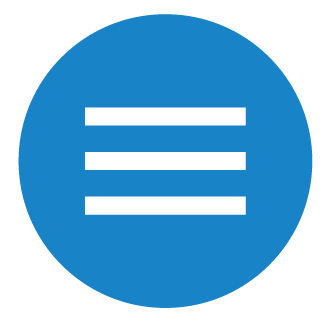 icon in the upper right and update these key items in your profile:
Boat Draft & Buffer (margin of safety) – to make sure your routes are in deep enough water
Average Speed and Fuel Usage – to get ETA and important trip data
Home Port – makes it easier to create a route from your home port
QUICK TIP: Be sure to also update other items like your profile photo, boat name and affiliations to make it easier for friends to find and connect with you on the water.
See our Set-up Your Boat Profile Tutorial for step-by-step instructions with screenshots
2. Customize Your Map Views
Argo has a very clean interface that makes navigating on your device easy, and we let you customize what you see on the map to ensure you only see what you want.
Tap on the Map Options

icon to change your map views, shading and icons:
Map Type – choose Standard, Satellite, Terrain or NOAA ENC
Depth Shading – adjust the transparency level of the color shading
Navigation Aids & Controls – hide/show important markers (buoys, beacons) and gauges
Places – hide/show different place icons (like marinas, restaurants, anchorages, etc.)
Reports – hide/show different report pins (like hazards, local advice, etc.)
Boaters

– show/hide friends or other boaters on the map, including those with same affiliation as you
QUICK TIP: Use the Standard, Satellite or Terrain View for the most robust depth data and also for best performance.
See our Customize Your Map Tutorial for step-by-step instructions with screenshots.
3. Search for Destinations
Argo's search feature in the top menu bar makes it easy to find thousands of places on the water and filter by category – like marinas, restaurants/bars, fuel docks, anchorages, ramps and more.
Position the map anywhere in North America and tap the Search bar in Argo's top menu.
Search for a specific place by name or tap on a category to see all places in that category.
Preview places to see a description and reviews
Favorite places to save them for future voyages
QUICK TIP: To view the results on the map, press the map view icon in the upper right hand corner. You can also press the list view icon to go back to the full list view or move the map to a new area you want to search and tap "Search this Area."
See our Find Places Using Search Tutorial for step-by-step instructions with screenshots.
4. Create a Route
Ready to plan a boat trip? Argo's autoroute feature will automatically create a quick and safe route for you based on your boat's draft.
Tap the Navigate button and select Route, then tap the map once to set your start point, tap a second time to set your destination, and a route is created in seconds.
See a colored route based on your draft/buffer and the water depth
Plus trip distance, duration, estimated time of arrival (ETA) and fuel usage
QUICK TIP: You can also tap any place icon on the map and then choose "Create Route" from the place preview screen. Then save routes to your Captain's Log so you are ready to go when you hit the water. To plot your own route, use manual routing mode.
See our Autorouting Tutorial for step-by-step instructions with screenshots.
5. Navigate Using Argo
After starting a voyage, Argo's navigation features help you get to your destination and view important trip information that's updated while enroute.
See recorded track (in white)
Tap Location Indicator to get a heading line
Tap Compass to change map orientation from North Up to Course Up
Tap Recenter Button to stay in the center and engage auto-recenter feature
QUICK TIP: You can also record your track without creating a route or starting a voyage using the Track feature. Once you've reached your destination, press Save Track or Save Voyage to save it to your Captain's Log.
See our Taking a Voyage Tutorial for step-by-step instructions with screenshots.
6. Connect with Friends and Other Boaters
Argo is even better when boating with friends. Connect with friends on Argo to take advantage of our social boating features.
Search by name, boat type or affiliation (marina or boat club), near you or near your home port to find friends. Or use our friend suggestions for people you may know on Argo
See friends and other boaters on the water to meet-up
Message friends about plans, send an Ahoy to other boaters
Share your boating experiences, photos and voyages in the social feed
QUICK TIP: Once you've added your friends, check out our other tutorials on how to send messages and share experiences on your social feed.
See our Adding Friends Tutorial for step-by-step instructions with screenshots.