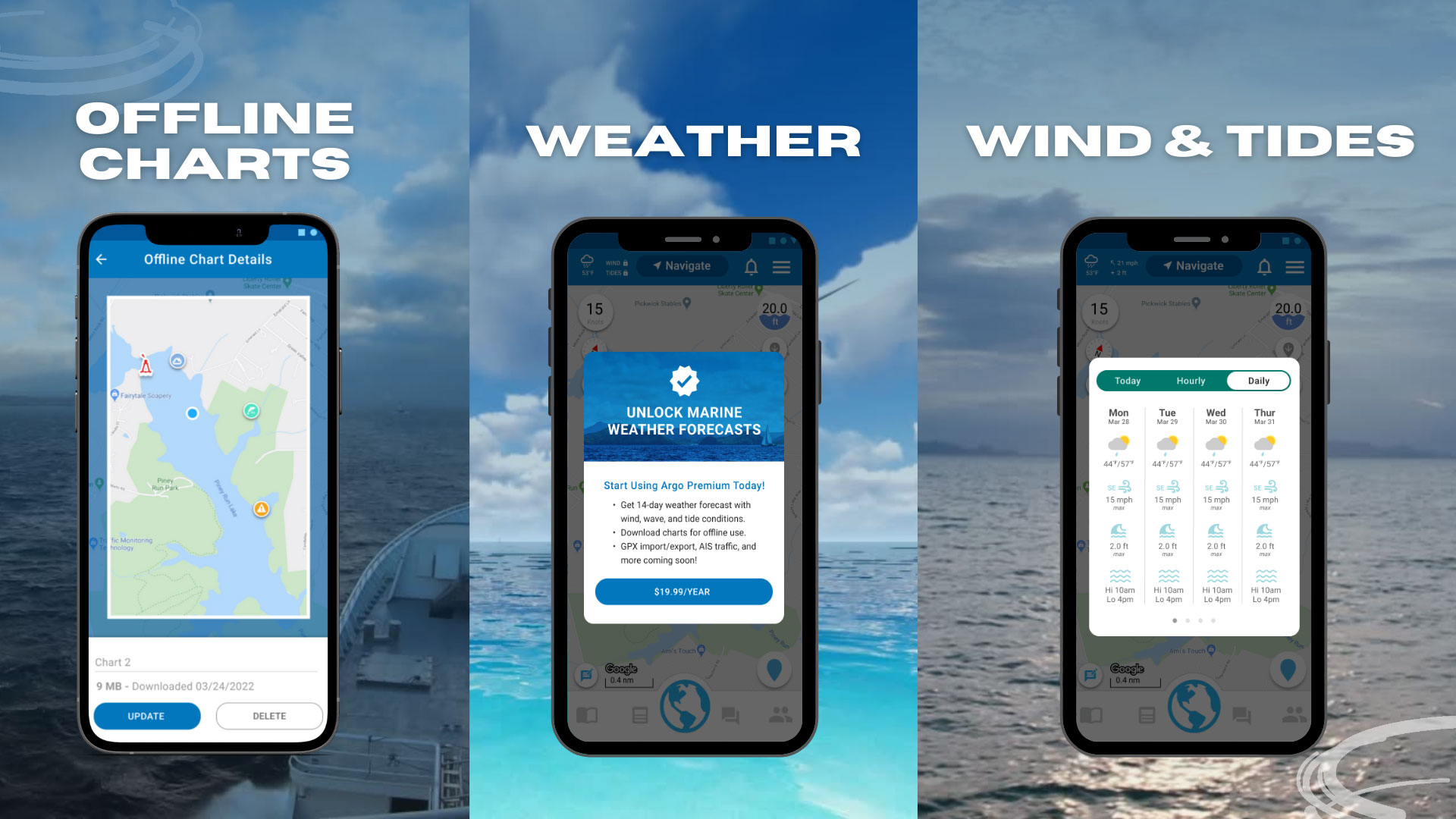 Elevate your navigation experience by upgrading to Argo's new Premium App version with offline charts, weather, wind, tides and more!
We're excited to announce that we released version 1.39.0 of the Argo app with a NEW LOOK for Argo and the option to upgrade to our new Premium app version!
Argo is still available to use as a free app with all our robust navigation & social boating features, but you'll now have the option to upgrade to a Premium version that gives you even more advanced features like offline charts, weather, wind, tides and more!
You'll also notice a "new look" to the Argo app that will make it easier to access all our navigation features.
NEW Premium App Version
Elevate your navigation experience by upgrading to our new Premium App version!
All of Argo's current features will remain FREE… and boaters now have the option to upgrade to the Argo Premium app version which includes all our FREE features, plus:
Offline Charts
Download charts anywhere in North America to use offline if connectivity is lost while on the water. Argo seamlessly goes into "offline mode" without losing access to critical chart data like depth numbers and navigational aides, eliminating any connectivity concerns on the water.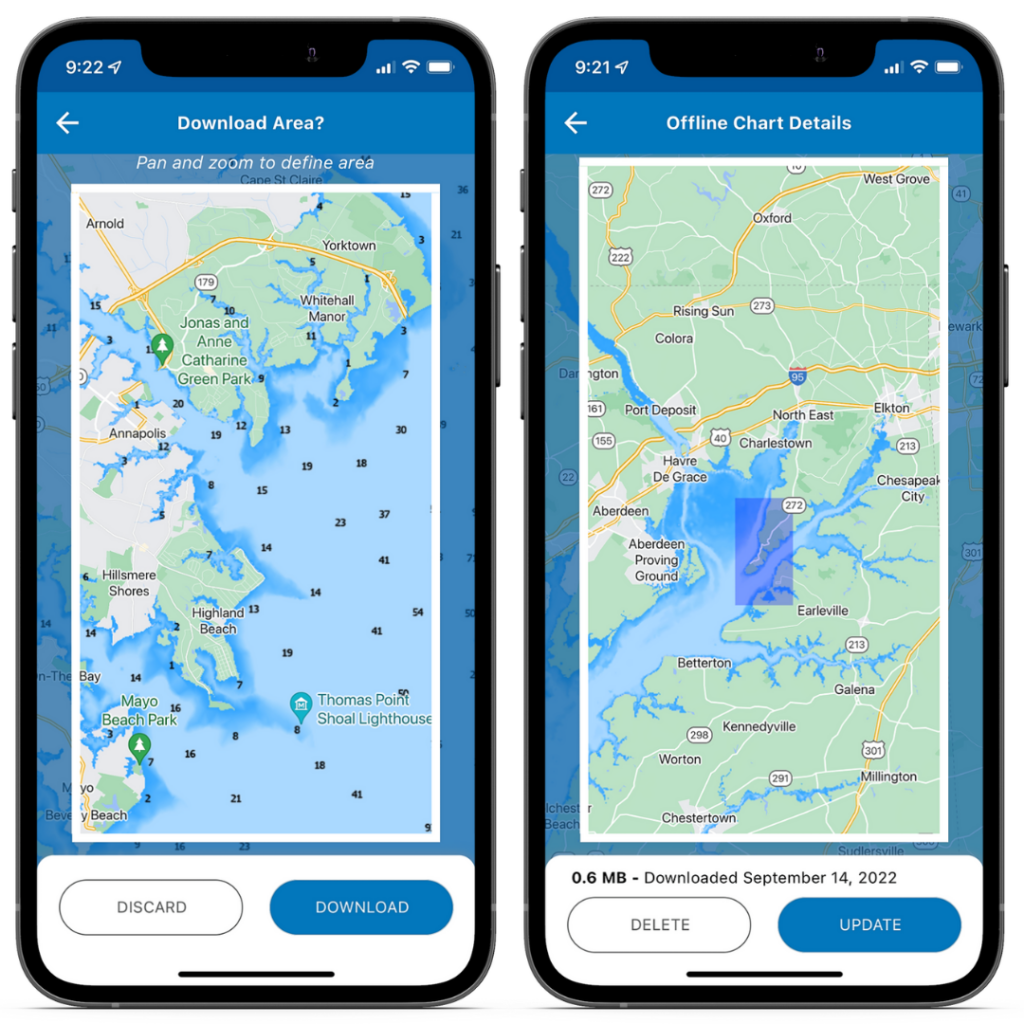 Weather, Wind & Tides
See an extended 7-day marine weather forecast with daily and hourly conditions that include weather, wind and tides. The convenience of having marine weather conditions for any location within the Argo app will help you plan and navigate more safely.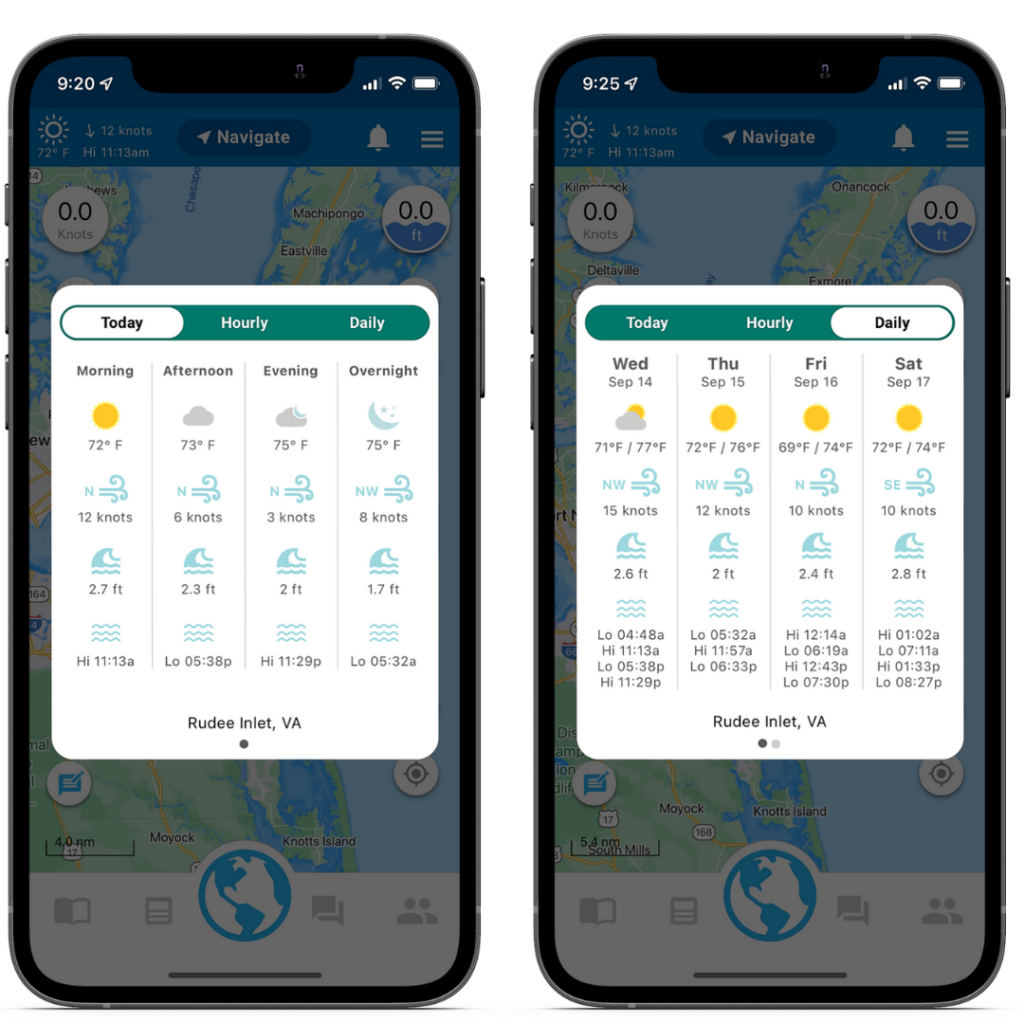 How to Upgrade to Premium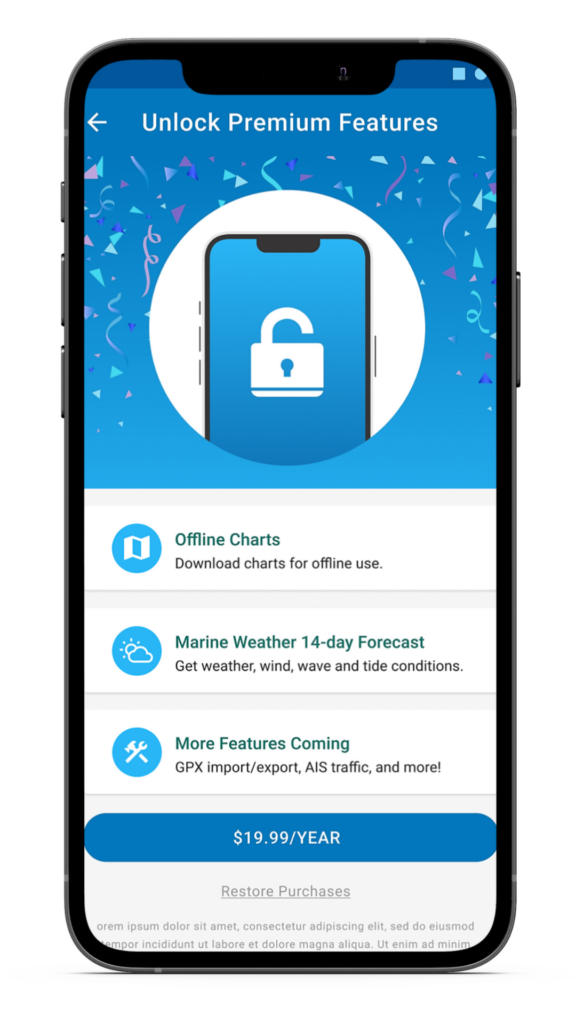 Boaters can unlock all premium features by upgrading to the Premium App version at any time directly in the Argo app:
Tap on weather in the upper left of the app and select "Unlock Marine Weather Forecasts"
Go to Menu in upper right of app and select "Unlock Premium Features"
Argo Premium is available at an introductory rate of only $19.99/year, making it one of the most affordable boating apps on the market.
Take advantage of the introductory rate now – additional advanced features such as GPX import/export, AIS traffic and more will be added to the Premium version in the months ahead!
NOTE: Make sure your device is updated to the latest version 1.39.0 to access these new features.
New Argo Look
This release (version 1.39.0) also includes a new look for Argo's main navigation screen with current weather at the top along with a large Navigate button to access navigation features (all included in the Free version).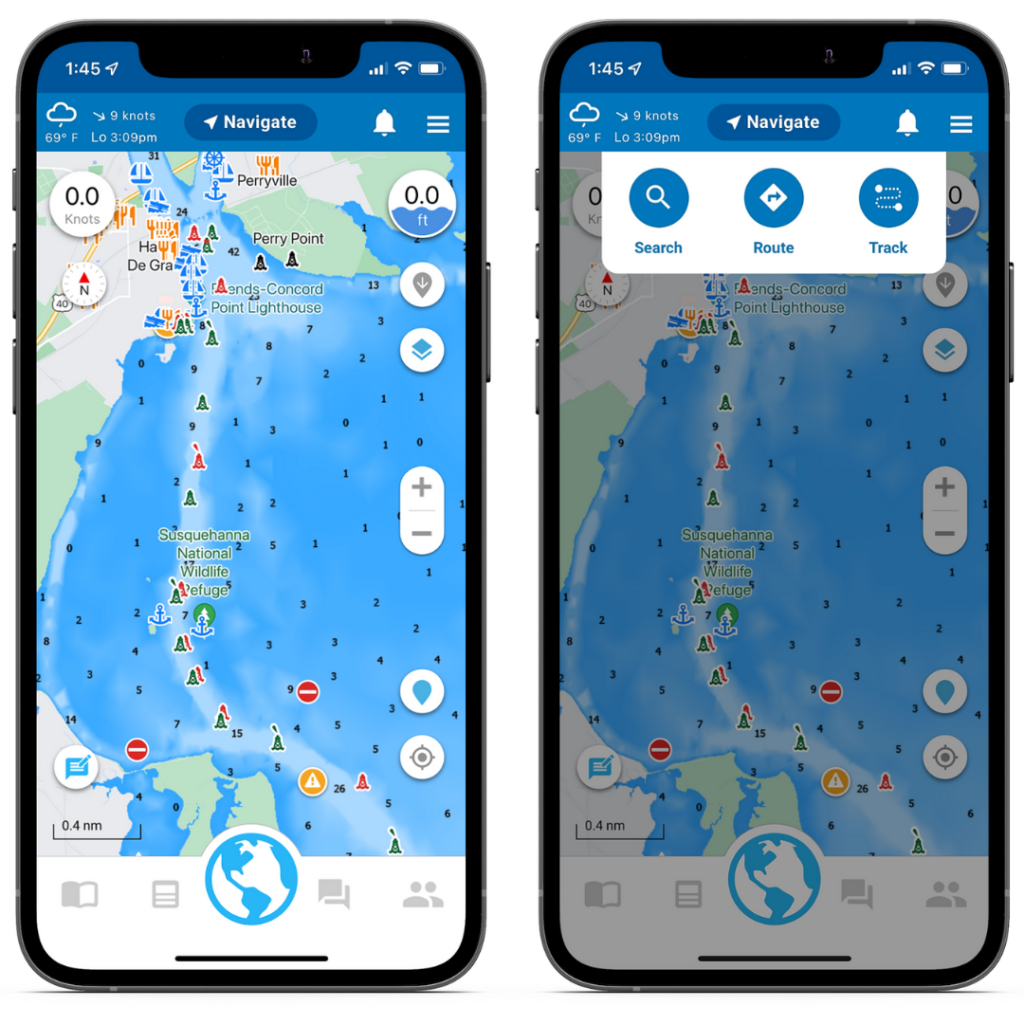 Get the Argo App!
Argo is available to download for free for phone or tablet on the App Store or Google Play.
FREE to download, FREE to use!