Manage Your Marina or Yacht Club Listing on Argo
The Argo boating app helps boaters find and navigate to destinations on the water when they search by category, such as marinas and yacht clubs.
To make sure boaters have access to accurate data for your marina or yacht club, you'll want to make sure your listing information is up-to-date.
Information that can be updated for your listing on our app includes:
Contact Information
Fuel Prices
Amenities
Transient Slip/Mooring Details
Photos and Reviews
And more!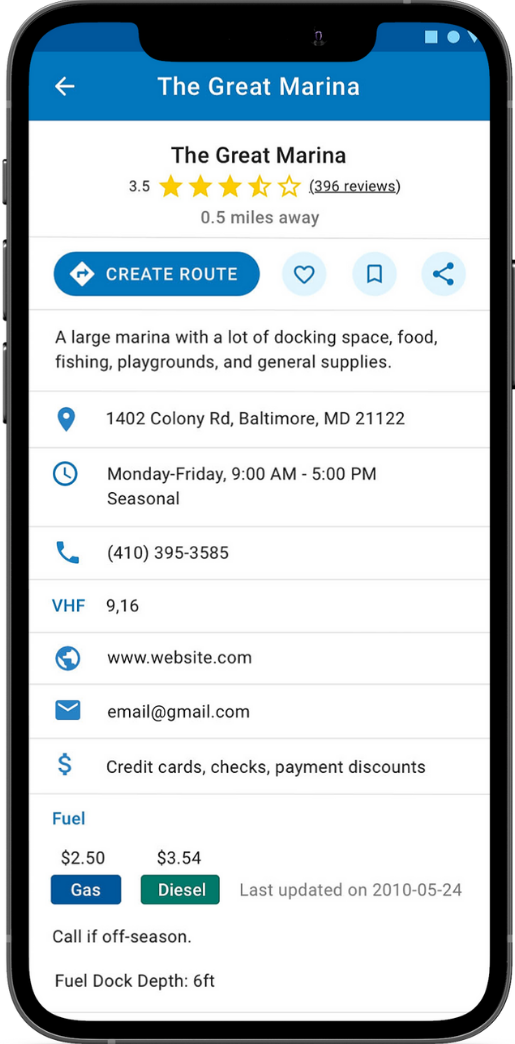 Need Assistance?
Want help accessing your listing,
or need to get your listing added to Argo? Contact us.
Is Your Yacht Club Using Argo?
From planning next season's boat trips to seeing club members on the water, Argo is even better when groups of boaters are connected. Learn more about how you can Get Your Yacht Club Using Argo.