New and experienced boaters can use the Argo app to help them navigate & communicate more safely on the water
Over the last few years, thousands of new boaters have discovered recreational boating. In fact, according to the Water Sports Foundation, there are approximately 830,000 first time boat buyers who purchased a boat during the pandemic.
Many waterways are becoming more crowded, making it challenging to navigate for both experienced boaters and newcomers, particularly during a summer holiday weekend like Memorial Day, Fourth of July or Labor Day. Having good navigation and communication tools on board are more important than ever.
Whether you are looking to plan a safe route to your destination or looking to find friends on the water, the Argo boating app can be a great tool to help both new and experienced boaters navigate more safely on the water.
Here are 3 ways Argo can help you make your boat trips safer.
Plan a Safe Route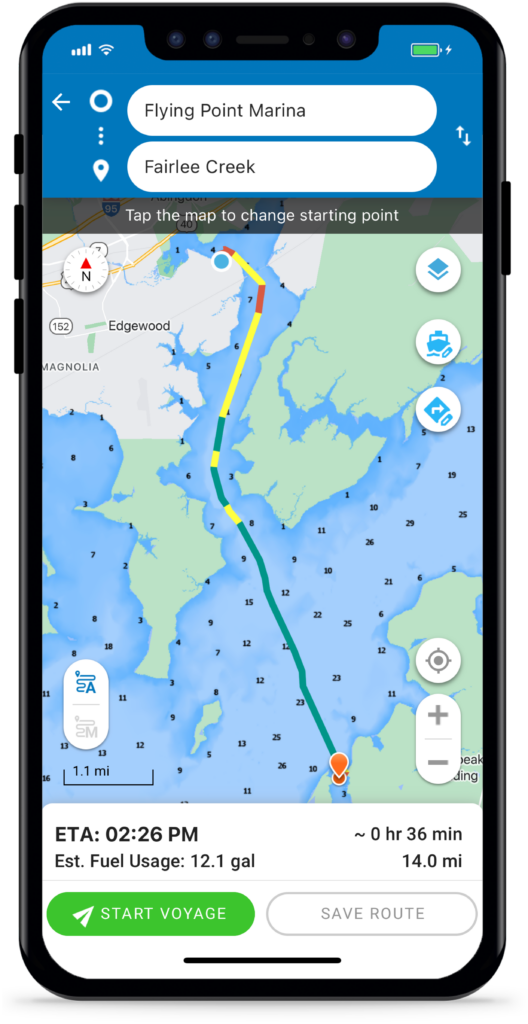 Argo's autorouting feature will automatically create a quick and safe route for you based on your boat's draft in your profile. Within seconds it will create a color-coded route based on your draft/buffer and the water depth.
Your route also includes important information like trip distance, duration, estimated time of arrival (ETA) and fuel usage. Knowing how long it will take you to get to your destination and how much fuel you'll need will help you prepare ahead of time.
Not sure exactly where you want to go, but want an easy way to get back? You can let Argo record your track without having to start a voyage and get trip information along the way, such as time, distance, average speed and estimated fuel used. You can then save your track and trip information to your Captain's Log for an easy return trip.
Use Report Pins
With tens of thousands of Argo boaters on the water, you can rely on Argo's crowdsourced report pins to help you get the most up-to-date information about boating hazards, map issues, sea life and more.
Help other boaters out by adding your own report pins too. You can even create your own place pins so that you can share your location on the map with friends.
See Friends on the Water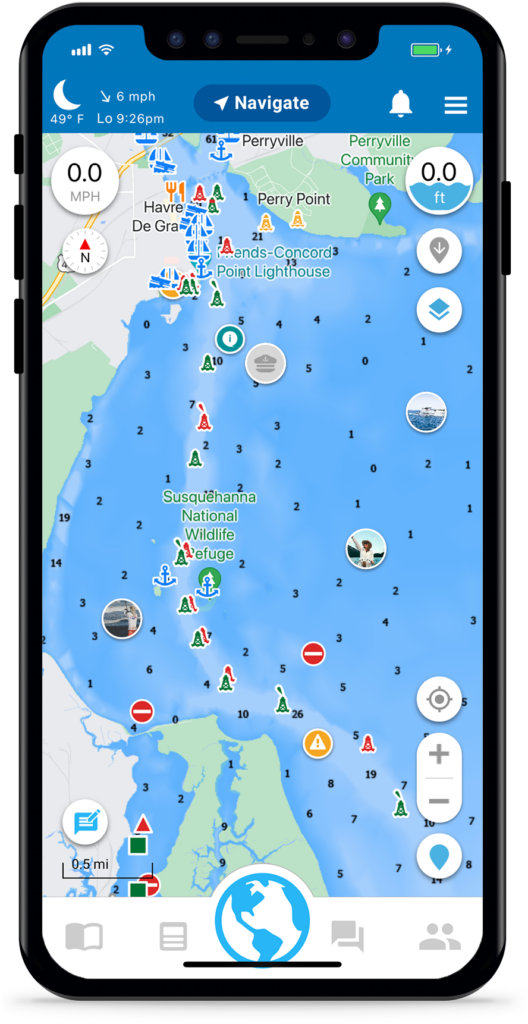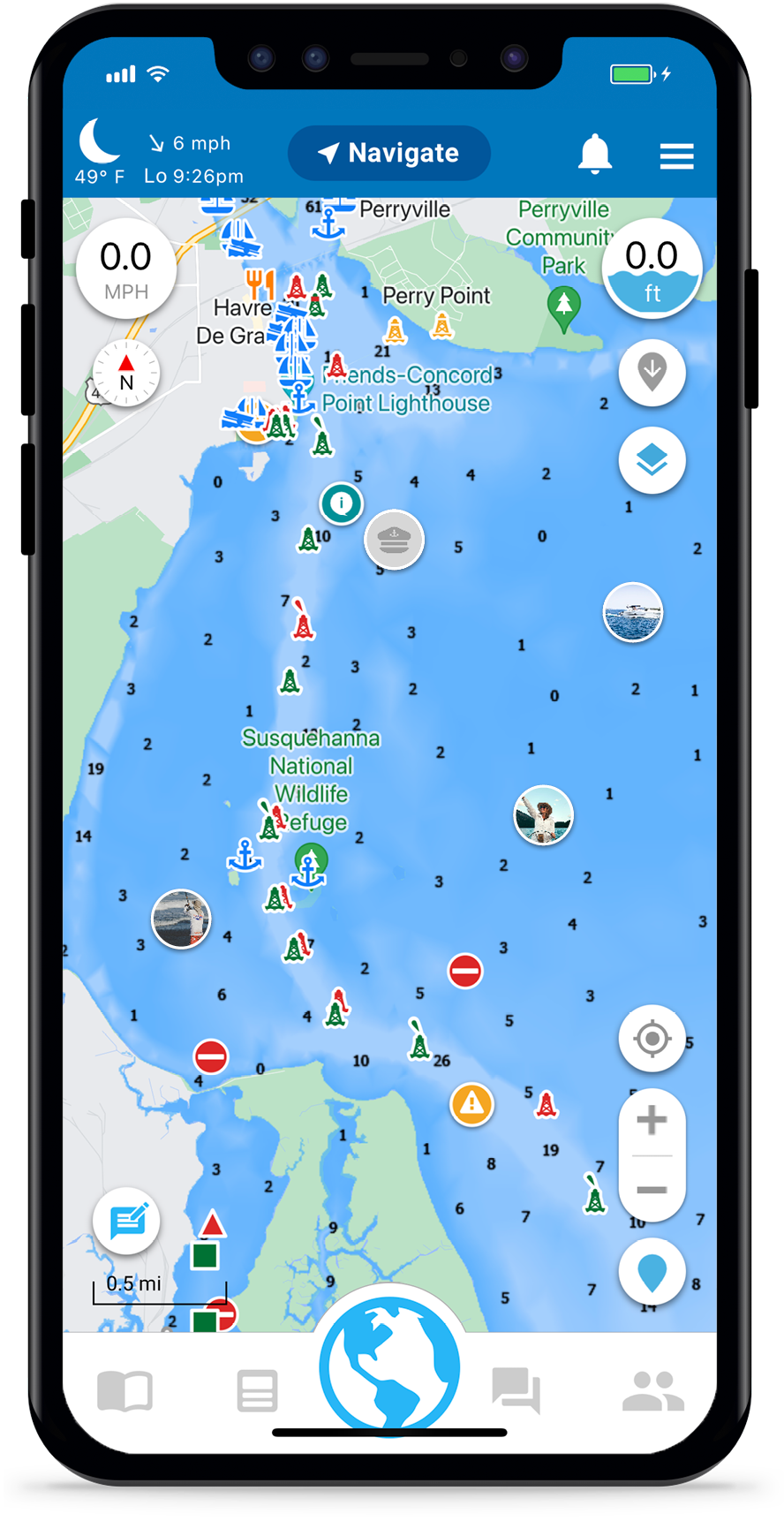 Navigating through a congested anchorage area can be challenging, so being able to easily see and find your friends on the water can be very helpful.
You can easily see friends or other boaters that are using the Argo on your map. Friends will show up as their profile picture on your map, and you can tap on their picture to view their profile, send a message or ahoy.
If you are interested in seeing the ETA of your friends when enroute just have them turn on their ETA Sharing within User Location Settings. This is a great way to share float plans to make sure everyone arrives at their destination safely.
Finally, Argo makes it easy to communicate with friends via in-app messages and social feed posts so that you can share any updates as needed to ensure a safe and fun boating trip.