Argo's latest app enhancements make planning and tracking boat trips even easier!
The latest release of Argo hit the App Store and Google Play last week (June 23, 2021) with a few new app enhancements that will make planning and tracking your voyages even easier!
What's New on Argo
We've added some new enhancements for when you're on voyages and viewing voyage information in your Captain's Log:
See Your Track on a Voyage – in addition to the planned route you'll now see the actual track you are taking while on a voyage.
Boat Information Saved with Routes/Voyages – we've added boat details from your boat profile (draft, average speed, est. fuel consumption) to the saved routes and voyages in your Captain's Log. This will help when looking to retake your trip or a friend's trip that was shared.
Estimated Fuel Usage for Routes/Voyages within Captain's Log – we've added estimated fuel usage (based on GPH in your boat's profile and distance) for the routes and/or voyages you have saved in your Captain's Log. You'll see estimated fuel usage for planned, favorite and past trips.
NOAA's Buoys & Beacons – we've updated the buoy and beacon data from NOAA that you see on the map.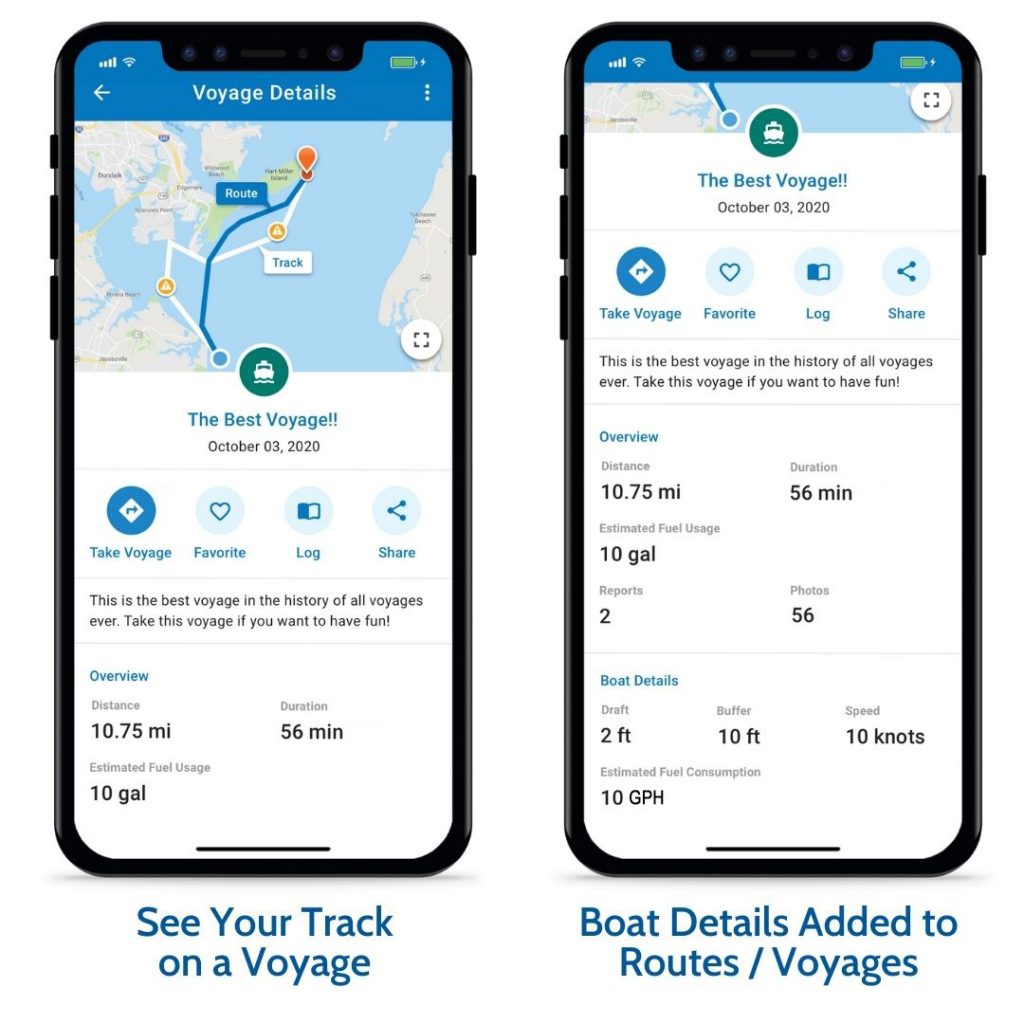 To see more on how to use your Captain's Log, see our Captain's Log tutorial.