Navigate and create routes in deep enough water to avoid running your sailboat aground
From planning safe routes based on your boat's draft to finding new anchorages, Argo has many features that are helpful for sailors concerned about staying in deep water.
Here are a few features that are especially helpful for sailors using our navigation and social boating app.
Depth Tools for Safer Routes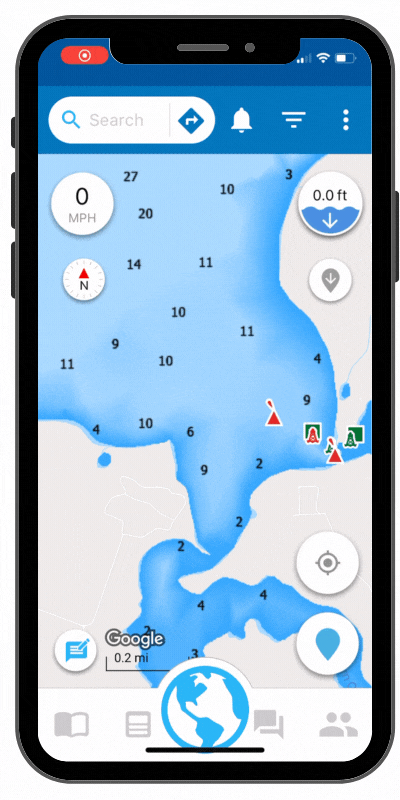 Argo helps make sure your route is deep enough for your sailboat to avoid running aground.
Update your profile with your boat's draft to find a fast & safe route using our autorouting feature.
Be sure to also add a buffer (distance above your draft) to give yourself a comfortable safety margin. Argo gives sailboaters the flexibility to add as much buffer as you want to ensure the safest deep water route.
In addition to using Argo's autorouting feature to ensure routes take you through deep water, Argo has several features to check your current depth and the depth around you.
Depth Gauge – shows depth (low-median tide) at your current location in feet or meters.
Depth Finder – tap this icon and then tap anywhere on the map to reveal the depth at that location.
Argo's depth layer also features highly visible depth numbers and color gradients highlighting both shallow and deep water.
---
Find a New Anchorage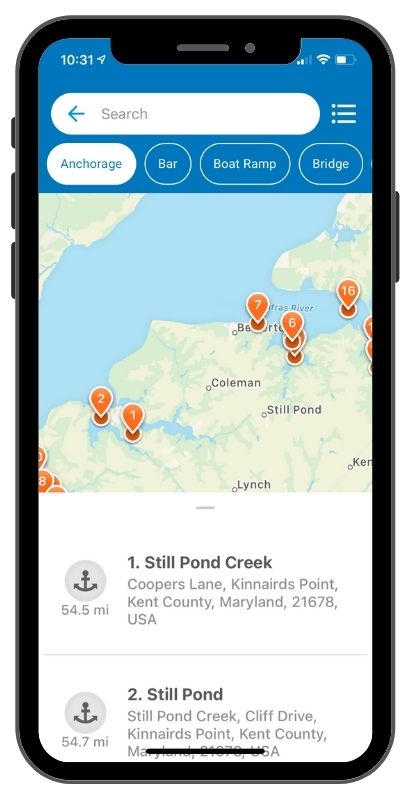 Looking for a new spot to drop the hook? Find nearby anchorages using Argo's search feature. You can search by category and select the map view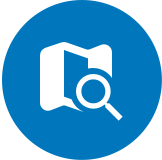 to see anchorages on the map.
Select an anchorage, save it to your Captain's Log by tapping on the log icon, and the anchorage will be visible on your main map. Places saved to your Captain's Log are easier to find as they are always visible on your main map even when zoomed out.