This month, we have four new features we've recently added and are excited about!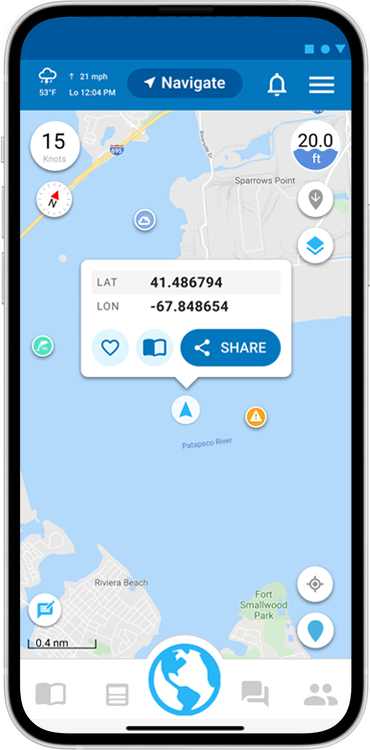 Share Your Location
Tap your Location Indicator (blue arrow) to see your current lat/lon.
Then add to your Favorites, Captain's Log or to Share using the in-app Social Feed.
Note: To get the heading line to come up you must now press and hold the Location Indicator.
Share Your Location
Now you can update your boat info while creating a route.
Update your draft, buffer, speed or fuel consumption and not only is the route redrawn but the route information is updated as well.
This might also be helpful if you have multiple vessels, at least until we add that feature to the app.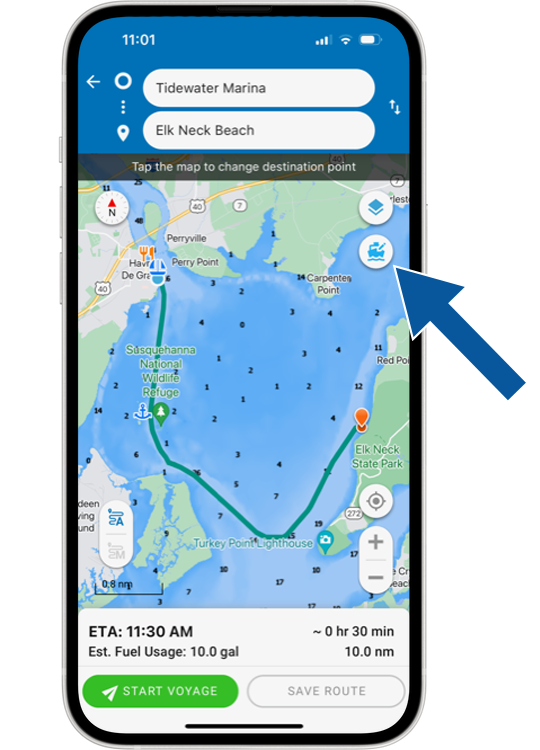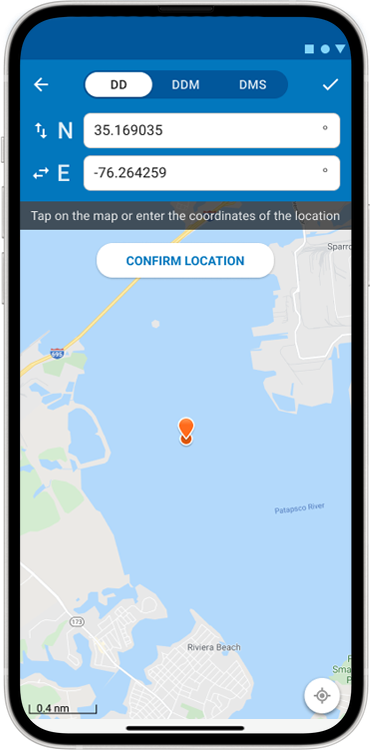 Multiple GPS Formats
Now, using Argo, you can enter GPS coordinates in DD, DDM and/or DMS.
This is available when you:
Add a Home Port
Use Search or Routing
Drop a Place Pin
Add a Place (using the link at bottom of Search results)
ICW Routing Enhancement
You can now set Argo's autorouting to avoid the ocean and stay within the ICW or close to shore. Give it a try!