Search for marinas by amenities you want for your next boating trip and then book a transient slip from the Argo boating app
Did you know you can find the best marinas to visit, book transient slips and chart a course ALL from the Argo app?
We've recently expanded our amenity categories to make it easier to search for a marina that meets your needs… whether you're looking for a marina with a swimming pool to stay cool or a fuel dock to fill up your tank for the return trip.
Here's a quick recap of how you can tap into our marina search categories… including an easy way to book transient slips!
New Search Categories for Marina Amenities
Looking for a marina that has floating docks? Or that's pet friendly?
We've expanded our search categories under Amenities to include over 20 different things you may be looking for when you search for a marina destination.
Recent additions include:
Captains Lounge
Floating Docks
Swimming Pool
Restaurant
Transient Slip
Pet Friendly
WiFi
and more!
COMING SOON: We'll be adding the ability to select multiple amenities to refine your search even more!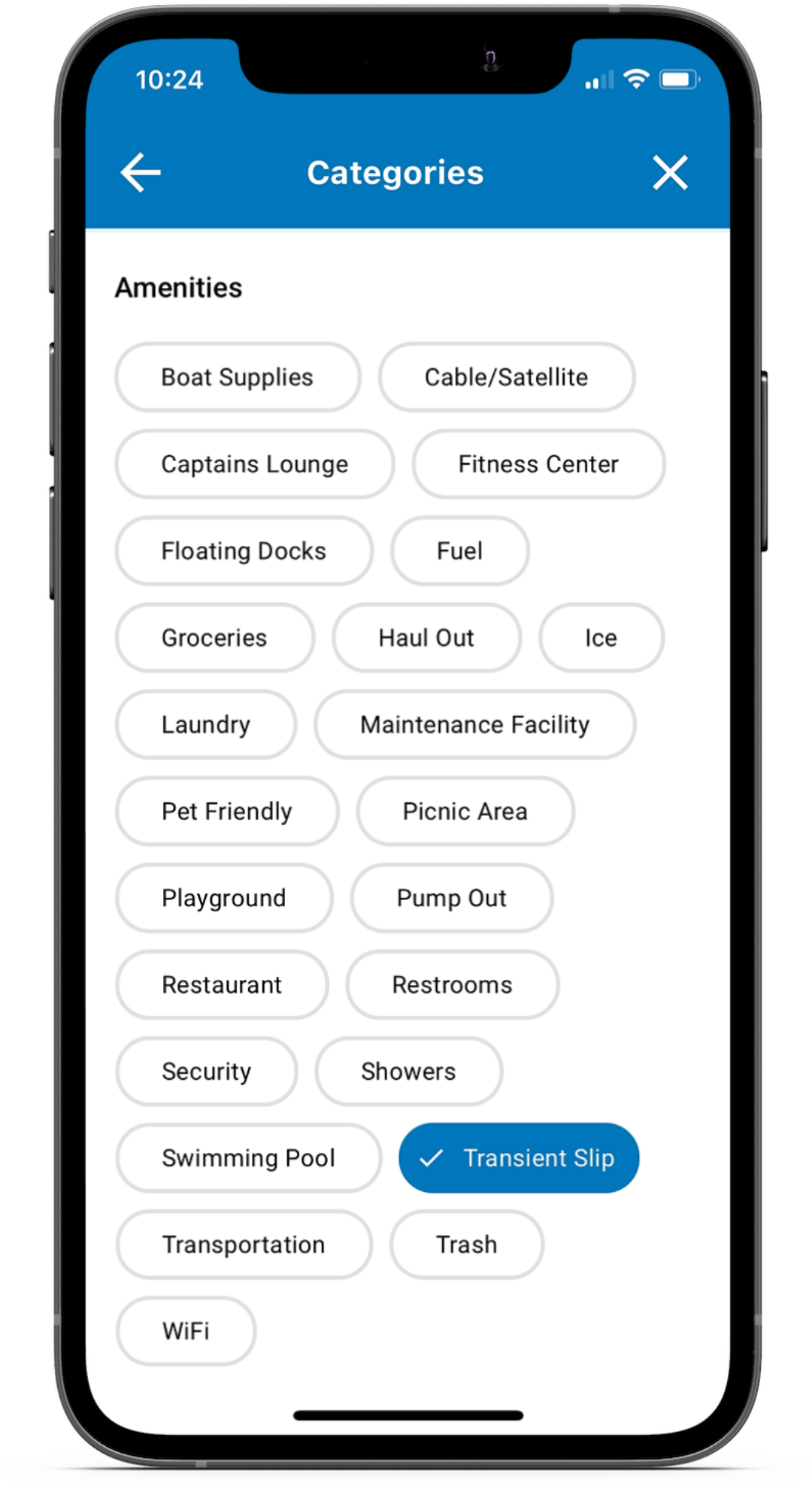 Book Slips from Argo App
Now you can specifically search for marinas where you can book a transient slip directly from the Argo app with our partner Snag-A-Slip.
How it works:
From the main screen select Navigate –> Search
Tap dots next to search categories to expand category options
Scroll down to Partners & select Snag-A-Slip
Select a marina from the search results
Scroll through marina information to Transient Slip/Moorings info
Click the orange Book Now on Snag-A-Slip button
You will then be connected to the Snag-A-Slip site to complete your transient slip booking!
QUICK TIP: The marina info remains open in the Argo app, so after you book your slip you can add it to your Favorites or Create a Route!